Finding the "Right" Partner for your Mobile App Development
Finding the "Right" Partner for your Mobile App Development
Practically all small to medium sized businesses face the same issue, when looking for a mobile app development company. They do not understand the technology; on the other hand firms with deep pockets deal with this issue by simply investing in hiring resources or spend big bucks on outsourcing.
Outsourcing does sound like a promising solution for entrepreneurs and startups but when the project starts to get delayed and the quality is not up to the mark then things don't really seem right. For some unlucky folks getting their app idea stolen was a little more than they asked for and if you got an idea for a great app, finding the right app development company becomes even more crucial.
There is no approximate time-frame for any app development project as there are many factors to be considered. For instance the number of developers and designers that are working on the project, experience, if there is a project manager on board, Quality Assurance etc. The list can go on.
Here is a guide that will help you find the "Right" Partner and get things rolling for you.
Seek for a Mobile App Development Company with a presence in the country
This is a no-brainer. If you have found a company that is geographically closer to reach out to, chances are that there will be no communication gap and building a mutual relationship would be a lot easier. Imagine having outsourced your project to a different time-zone and you have no one to speak to at normal hours of the day.
Developer or a Company
No disrespect to the freelance community but if you have the option of choosing an app development company over a hiring a mobile app developer, go for the company. For obvious reasons, you can't get the same commitment from one person in comparison with a company. Although there are many freelancers out there, who have been working and delivering dedicatedly on their own for years.
Spell Everything – Literally Everything
You will not believe how important it is to get the details right at the start of the project. It can mean months of delay in the project and of course it sky rockets the costs. As far as project briefs are concerned it will always be your fault. If you don't document it, you can't expect the app development team to assume the requirements. If you don't know the technical lingo, be precise, find references, and spell exactly what you want in ordinary language or always call the person in-charge and ask.
Ask for the Portfolio
There is a reason why past experience counts a lot. Look at what they have built and use those apps for yourself. Design, user experience, functionality that is all what you are paying for but you need to know if they are capable of understanding the business requirement and add their input in it as well. There is a chance they will be able to make suggestions that will improve your idea.
Great Service Goes a Long Way
At the beginning everyone seems sweet but once a transaction is made things don't look that pretty anymore. Ask for references and make the call, their clientele is your best bet. They will give you a better idea of how the team operates and may be offer suggestions on mistakes that they may have made in the past. You never know, what comes out of the 'Pandora's Box'
If It Is Too Good To Be True – It's Probably Not!
Most businesses get excited when they see the costs so low. The best thing to do is get a quotation from a few app companies and compare the proposals, time-lines, costs, team strength, etc. If anyone seems a bit too off, dig into it and asks questions. On a positive note, they may have an experienced mobile app developer that can deliver faster which is why they are charging less but always compare from a few.
Good Luck with finding the Right Partner – Your next Mobile App Development Company.
Senior webmaster and editor at MojoSol IT Services company, World's leading app development agency in United States.
About us
We are a leading application development company with a focus on helping our customers achieve their goals across the globe.
Get in Touch
We offer professional app development services that help businesses to increase their visibility through web and applications. MojoSol specialized in iOS app, android app and website development
Subscribe to our newsletter!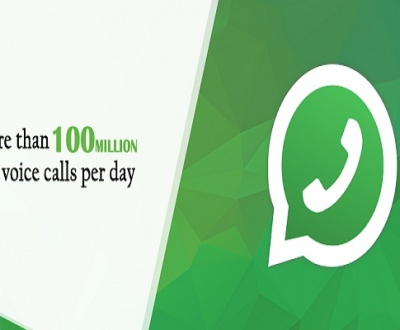 WhatsApp has officially announced this news on their blog, According to which…
[easy-share counters=1 counter_pos="inside" native="no" hide_total="yes" fullwidth="yes" fullwidth_fix="100"]